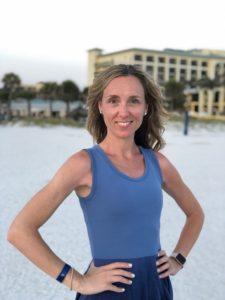 Miss Dina Winter
Owner/Director
About Miss Dina
Miss Dina began dancing at the age of nine when she attended a friend's dance recital. It was love at first sight! She began taking jazz and ballet classes at Stars Studio of Dance in Abington, but it wasn't long before she added modern, lyrical, tap and hip hop to her dance studies. Through her teenage years, Miss Dina became a member of the competition team, began student teaching and teaching classes of her own while continuing to study various styles of dance. While studying Business at Penn State University she had the opportunity to teach at Doylestown Dance Centre under the direction of Linda Diana for eight years. She also continued at Stars Studio of Dance, under the direction of Beth Hanson and this past year at Addicted2Dance under the direction of Aubrey Conley. While at DDC Miss Dina choreographed and coached the Advanced Lyrical, Advanced Modern and Advanced Jazz groups and solos winning several High Gold and Platinum awards at local Competitions. In addition to Miss Dina's 20 years dancing experience and 15 years teaching experience she has also had the opportunity to choreograph and perform pieces for mission trips to Southall, London for her church dance group. Being the new Owner and Director of Doylestown Dance Centre gives Miss Dina, her husband, James, two boys Jack and Charlie, and new baby girl Violet great joy and Miss Dina is thankful for her many years experience that has brought her to this new chapter in life!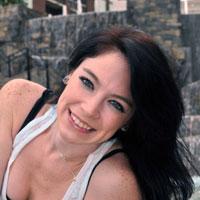 Miss Amanda Sutliff
Instructor/Choreographer
About Miss Amanda
Amanda began dancing when she was three years old and hasn't stopped since. She has danced locally in competitions, Christmas shows, and was a member of the Boscov's Thanksgiving Day Parade's "Fantapulous" for a number of years. Amanda went on to continue her dance education by getting her BA in Dance and obtaining a minor in Business at DeSales University in Allentown. At DeSales, she participated in multiple student choreographed tap pieces, faculty modern and ballet pieces, as well as working with guest choreographers Kip Martin, Louis Bravo, and the most influential, Trinette Singleton. During her college years, Amanda taught at a studio near DeSales and was hired as a dancer at Sesame Place performing in shows and parades for the thousands of daily guests. Before finishing her first year at Sesame Place, she was promoted to Dance Captain and was responsible for the dancers and shows at the park. After graduating, Amanda toured nationally with Sesame Street Live as a dancer, where she was best friends with some very well-known fuzzy characters. After dancing for 2 years with the tour she became the tour Performance Director. She conducted auditions, trained the dancers, and kept the show looking sharp, clean and highly energized. She was also the tour's spokesperson and would do television and radio interviews, special event appearances, and hospital visits. After traveling in almost all of the 50 states over the past 4 years, Amanda is ecstatic to be back home and excited to share her passion of dance with her students.
Miss Amy Gramling
Instructor/Choreographer
About Miss Amy
Amy Gramling is thrilled to be working with the students of Doylestown Dance Centre again this season. Amy grew up dancing at DDC, where she studied ballet, modern, lyrical, tap, and jazz, and was a member of both the competition and ballet company teams. Amy went on to continue her dance education at DeSales University where she earned her B.A. in Dance. During her years at DeSales, Amy performed in pieces choreographed by Jessica Warchal-King, Jessica Chen, Angela Sigley Grossman, MADBOOTS DANCE, and works by student choreographers, including Emily Kline. Amy also set her own choreography at DeSales' Informal Dance Concerts and at showcases on campus. After college, Amy worked as the dance and drama teacher for a performing arts preschool where she also choreographed, directed, and managed two recitals. Working with these little ones, was a reminder of how much joy and excitement dance can bring and how important it is for their growing minds. Amy continues to teach preschoolers as well as other various age groups, including adults. As a dance educator, Amy aims to train every student to express their voices through the art of dance, while simultaneously working to refine each student's technical abilities. Amy looks to create a classroom environment that encourages and challenges each student in order to make them a better dancer as well as a better person. Amy is excited to share her knowledge and passion for dance with her DDC family.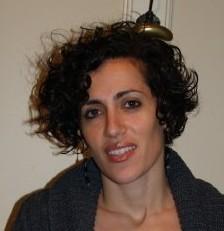 Miss Dominique Pino-Santiago
Instructor/Choreographer
About Miss Dominique
Graduate of Somerset County Vo-tech Performing Arts School. Governor's School Graduate at Trenton State College for dance. Her love for dance continued through college where she danced at Marist College and Bard Collge. She continues to study modern dance under Susan Tenney at Princeton Ballet. She is a professional fashion designer and boutique owner of Dominique Daniela, in New Hope.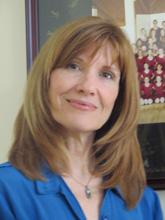 Miss Janet Mangiaracina
Company Artistic Director/Instructor/Choreographer
About Miss Janet
A former dancer, Janet Mangiaracina is a Phi Beta Kappa graduate of Rutgers University and has completed graduate studies at New York University. She also studied education and child development at Western Connecticut University and California State University, Sonoma. For the past 25+ years, she has made a successful career as a pre-professional dance school owner and director, ballet program/company director, dance teacher educator, gymnastics, theater, and dance choreographer, and dance adjudicator, and has worked in private studios, private and public school, college, community theater, and commercial settings. She has relocated to the east coast after spending several years in northern California, and currently teaches in NJ, NY, and, of course, Doylestown! Janet's early tranining was with Mary and Phyllis Papa (ballerina with Harkness Ballet, American Ballet Theater, Royal Danish Ballet, and Stars of American Ballet) Oscar Antunez (ABT, Les Grands Ballets Canadians, Royal Danish Ballet) and the faculty of the Princeton Ballet Co. and West Jersey Ballet Co., as a performer for companies. She also studied jazz and tap through the advanced level. In preparation for her career in teaching, she pursued extensive pedagogical training in the Vaganova method with some of the country's foremost experts and practitioners, among them: Jurgen Schneider, Henry Danton, Oleg Briansky, John White, Marina Straviskaya, and Karen Morell. In addition, she has gained a strong working knowledge of the other primary ballet teaching systems and syllabi and attained certification to teach ballet and musical theater dance styles through her participation in the Dance Educators of America training school in Bowling Green, KY. Janet continually updates her knowledge of best teaching practices. Janet is an ABT® Certified Teacher, who has successfully completed the ABT® Teacher Training Intensive in Primary through Level 3 of the ABT® National Training Curriculum.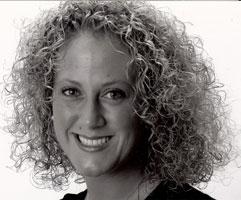 Miss Janice Miuccio
Instructor/Choreographer
About Miss Janice
A 2006 graduate of DeSales University, Center Valley, PA, with a B.A. in Dance, Janice is excited to be back in the area after touring with VEE Corporation's Sesame Street Live for the past five seasons. She portrayed many famous furry friends as an understudy for the tour, and loved performing in almost every state, including Alaska. Before touring, she also performed in the stage shows and parade at Sesame Place in Langhorne, PA. While in college, her original tap choreography was selected to be performed in the DeSales Young Choreographer's Series in 2003, 2004, and 2005 and Janice also established a day-long tap festival, Tap JAM!, hosting master classes and ending performance for many local dance students. She has acted in several local theater productions, appeared on WPVI-TV, and danced in the off-Broadway show, Break the Floor, in NYC. Janice grew up attending numerous competitions and workshops and was also a VIP Performer with Dance Olympus as an assistant for their conventions in the western United States. She has been studying all forms of dance since the age of three, and while she enjoys all dance styles, tap has always been her favorite. She has had the opportunity to dance and study with some of the great tappers on both the east and west coasts including Savion Glover, Jason Samuels, Shelly Oliver, Nicole Kostura, Gregg Russell, Ryan Lohoff, and the late Gregory Hines. Her tap repertoire incorporates a variety of styles including hoofin', rhythm, Broadway, and funk and she is excited to share her style with the students of Doylestown Dance Centre!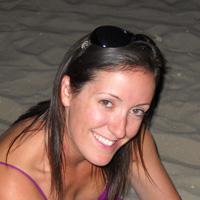 Miss Jennifer Donsky
Instructor/Choreographer
About Miss Jen
Dance has been a part of Miss Jen's life since she was 3 years old. She grew up taking classes at Star's Studio of Dance where she studied ballet, jazz, tap, modern, lyrical and hip hop. She was a part of the Competition team for 7 years, went through the apprentice program for student teaching and began teaching classes of her own at the age of 17. She has participated in conventions and workshops at Tremaine, NYCDA, StarPower, Co Dance with Paula Abdul and many more. Miss Jen continues to expand her dance studies while taking classes at Broadway Dance Center in New York and Koresh in Philadelphia. With 10 years teaching experience and 6 years choreographing for competition dances, her pieces have won overall top score and two choreography awards. In her "free time" Miss Jen is a wife and mom of an almost 4 year old little girl. This year Miss Jen also has the opportunity to bring dance to the children at her daughters' school as Director of the Dance Program at her local preschool.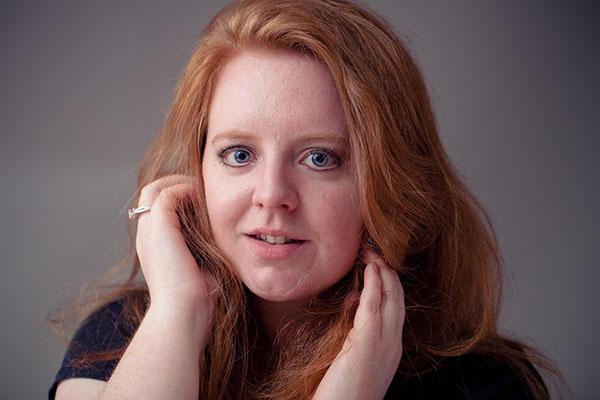 Miss Liz Lyle
Instructor/Choreographer
About Miss Liz
Liz has been educating students in dance and choreographing for more then a decade. She currently teaches at a number of dance studios around the Philadelphia area. During the summers Liz has taught dance as the head teacher at North Penn YMCA's summer camp. Liz has a Bachelor of Arts degree in Dance from Eastern University. She has performed in and choreographed for many of Eastern's dance concerts; her pieces includedA Part of My Soul, Unfaltering Drive!,Paresthesias, Beautiful Human and What Remains?. Liz had the opportunity to perform in pieces by Eastern University's professors such as Stephen Welsh's Under the Microscope in 2009 at the Community Education Center in Philadelphia, and Dr. Karen Clemente's Return Again in 2007 at Pennsylvania State Association for Health, Physical Education, Recreation and Dance State Convention. Liz has danced on theRedefined hip-hop dance team at Eastern, and has also attended the American College Dance Festival Association in 2009, 2010, and performed in 2011. Liz is a former company member and choreographer for the modern dance company MM2. Her piece for MM2, Post-Emergence, was performed at the 2010 Philadelphia Fringe Festival, and Philly Fringe Preview Show. Liz has had her choreography accepted and performed at the Koresh Artist Showcase, InHale Performance Series, ETC Performance Series, Jam 4 Jess Benefit Dance Concert, SpringUP Dance Festival, Cabaret Nights with the Lehigh Valley Dance Exchange, and Artistry Unfolded. Liz has taught guest master classes around the Philadelphia area and at In Motion Dance Company, and Moravian College. She has had the opportunity to judge for That's Entertainment Performing Arts Competition, as well as choreograph for dance competition teams where her pieces have won a number of awards. Liz takes great pride in passing on her knowledge and passion of dance to her students to inspire them to discover their own voice in the dance world. http://www.lizlyledance.com/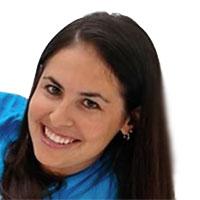 Miss Pamela Rosenbaum
Instructor/Choreographer
About Miss Pamela
Pamela has had a love for theatre and dance since she was 5 years old. 
She grew up taking classes at Doylestown Performing Arts Center, where 
she studied jazz, tap, hip hop, and musical theatre. At the age of 11 
and the seven summers that followed, Pamela attended Stagedoor Manor 
Performing Arts summer camp in upstate NY, where she continued her dance 
training as well as performed in 12 shows including: Grease, 42nd 
Street, and The Wiz. She graduated with a BA in Theatre & English from 
Arcadia University. After college, Pamela continued performing in 
various community theatre productions as well as choreographing shows 
for her local synagogue. Pamela has been teaching dance for more than 10 
years and loves being part of the DDC family and watching her students 
grow and become great dancers!